The World's Biggest Protest
In these times of global pandemic, which has affected the lives of every single person on this globe, there are still certain issues that need to be brought up to the attention of the citizens. Among these issues, there has been a widespread protest going on in India which has now named as the world's biggest protest of all time.
The Farmer's Bills
This whole issue started with the government passing three new laws in September in which they believe, were to support the farmers but rather will worsen their condition in the near future. The farmers knew that and began asking the government to change their decision regarding the new laws, but the government refused to do so. So, to force the government, farmers from all around the North-India came together and marched towards the capital Delhi and on 25th of November the blocked three main entry points to the city by sitting on the road. Around 300 thousand farmers joined at that time and the numbers are still increasing day by day.
Not only this but the Indian citizens who are in other countries as students or workers also showed their support by doing protest in their cities. A similar protest held in the city of Whitehorse on 13th of December 2020.
The Whitehorse Protest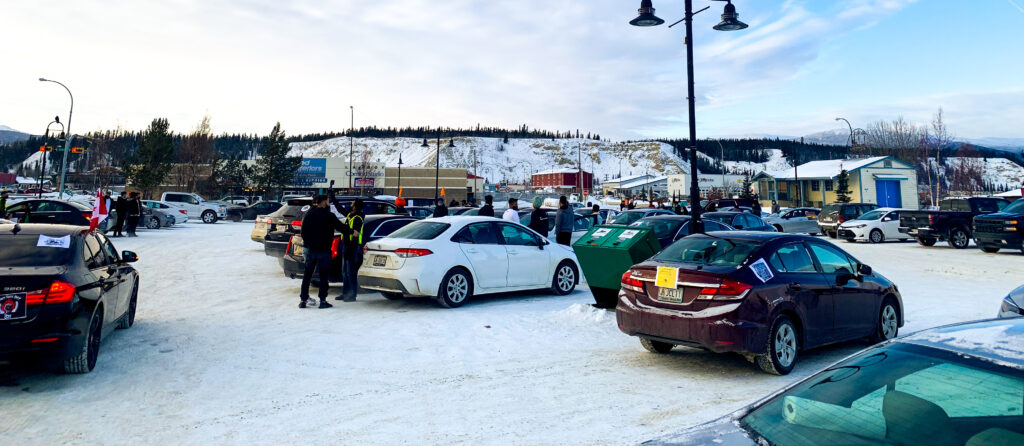 Whitehorse is a small city in the Yukon province of Canada. It has the first university of the north called the Yukon University. Many students from across the globe come her to study the norther sciences and business fields. Among these international students there are a lot of Indian student who are either studying in the university or working after graduating from there.
To show their support to the farmers protest going on in India, the Indian community decided to go on a peaceful, non-violent rally to spread the awareness about what is happening at the other side of the world. After getting proper permissions from the government, the citizens took out a rally on 13th of December 2020.
There were more than 200 vehicles in the rally and covered half of the town in that rally. The rally started from Shipyard Park, Whitehorse , Yukon and taking the Hamilton Boulevard Rd travelled the town with the cars at the speed below 30 km/hr and allowing the passing vehicles to see and for the vehicles that are stuck in the long rally to get out of the traffic and pass by.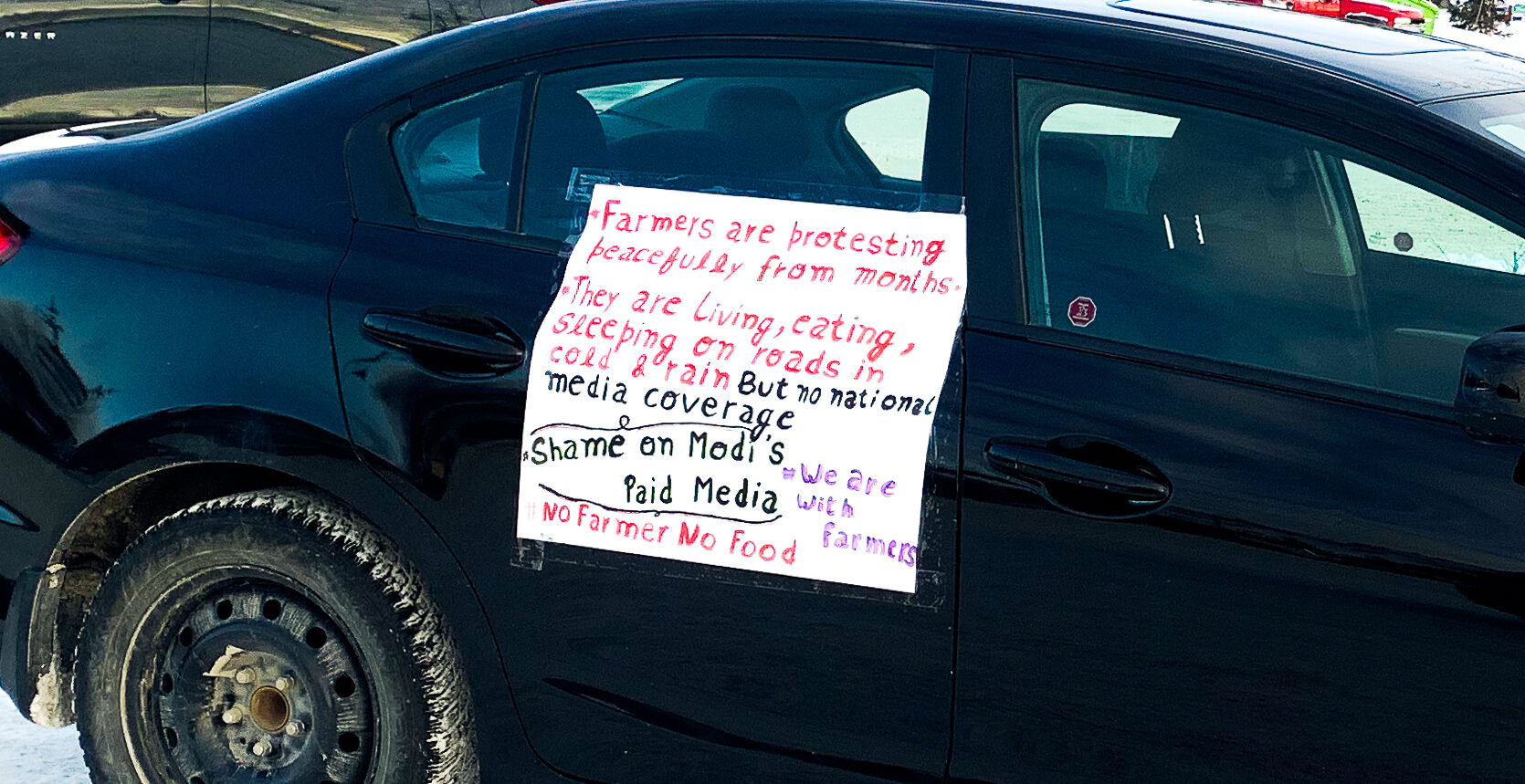 They had poster's with slogans on the vehicles which would make the traffic to at least look on the internet about what the protest is about and has gained a lot of attention of the crowd. This rally was properly done within the COVID-19 precautions and no one had a physical contact with others. Everyone was in their own vehicles showing their support and love for the farmers who feed the country.
Conclusion
Not only Canada but different parts of the world are having these kinds of protest to show their support for the farmers. Even the high officials of these different countries supported the farmers but the Indian government are still unwilling to approve their demands. The Indian media under the influence of the government show fake news but still are not able to demotivate the citizens. Now it has been more than 40 days the farmers have left their homes and are sitting blocking the roads of Delhi just so that the government might listen to their pleads and yet there is still a long way to go. Just like Rosa Parks once said " It is better to protest than to accept injustice", there are people around the globe who support the farmers and their genuine demands and will keep on supporting them until they get it